The most important tip I can give to a Homeowner preparing to sell is take the emotion out of it! Forget what you paid for your home. That time is gone. Forget what you have invested in your home over the past years & be happy to have enjoyed it. Do not allow the fond memories of living in your home affect your judgment & ability to make educated & wise decisions.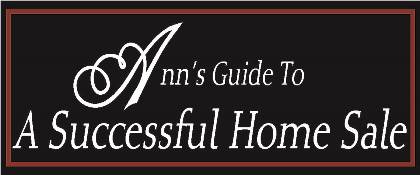 Begin by making a to-do list of the projects that need to be completed and get them done before putting your home on the market. Use this time to interview Real Estate Agents. They have a wealth of valuable information and will be able to educate you regarding the current market in your area and suggest appropriate pricing. It is likely they will also be willing to offer helpful suggestions regarding what is needed as well as what is not needed to get your house ready to sell. Finish the projects, hire the right Agent, then, get your home listed and SELL!
Remember the Reasons You Chose Your Home
Accentuate these positive features and make sure to highlight in all marketing materials.
Get Serious About Curb Appeal
This your Buyer's first impression. It brings serious Buyers through the door. Power wash, clean the gutters, apply a coat of fresh paint if needed, spruce up the yard, trim the shrubs, freshen the mulch and plant some flowers! Step back from your house and take an objective look. You may need to prune some limbs to open up the view of your home. Make sure all of the lights are working. If the roof is in need of replacing, bite the bullet. This maintenance issue is quite apparent and will not go unnoticed. 100% financing is almost unheard of in today's market and a Buyer stretching his budget to buy a home will not be able to consider yours.
Your Interior Must Shine
Use the same mentality you do when you are detailing your car or getting yourself ready for a date! Fix all of those annoying things you have let slide. Repair any cracks or holes in sheetrock and caulk where needed. Make sure your interior paints are fresh and neutral. Clean the carpets. If there are hardwoods beneath, you might consider removing the carpets. Fix leaky faucets, repair grout and broken tiles, replace broken windows and those with bad seals. Give your house a good spring cleaning down to the windows, blinds and baseboards. A Buyer's impression is that, if the little things haven't been addressed, the bigger and not quite as visible issues probably haven't been either.
Neutralize And De Clutter
Wallpaper is a very personal touch. What is, or was great for you, is not for the majority of Buyers. Tackle the project. Closets should never be full and should be orderly. De clutter as much as possible and consider renting a storage space if necessary. You want the Buyer's attention on your home so, for purposes of selling your home, "Yes, your collectables are clutter". Clear off the front of the refrigerator and put away most of the counter top appliances. Replace the large collection of family photos with some neutral art.
Smoke Is a Particular Concern
Smoke is very offensive to most and very difficult to eradicate. Do whatever necessary to eliminate the odor even if it means addressing every surface of your home including the inside of the heating and air system.
Our Pets Are Our Family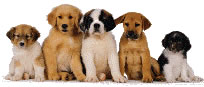 Many, however aren't always friendly to strangers. Those that are, may be too anxious to greet! At best, they are a happy distraction from your home. That's not what you want so, plan ahead for them.
Choose Your Agent Carefully
Be sure you are hiring an Agent who is dedicated to his/her job and not simply someone with a license. Be certain they are active and successful. Do not be afraid to ask for references. It is very important that you choose an Agent you are comfortable working with. Honest communication will be key to your relationship and a smooth transaction. Be cautious when considering hiring friends or relatives. Subjects discussed with your Agent are often sensitive issues. Necessary conversations are often either avoided or cause damage to these relationships.
Price Your Home Realistically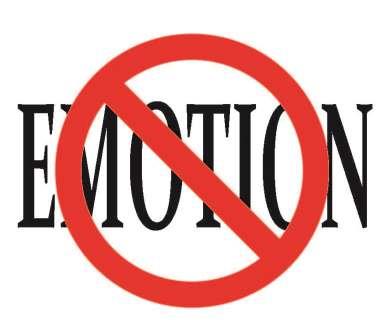 Become educated on recent comparable sales and price accordingly. Pricing too high will scare buyers away. Buyers are educated on home values. They are looking at your competition. It's not a bad idea for you to do the same! Remember, if you shoot for the stars and get lucky, your world could come tumbling when the appraiser shows up. The appraiser will base the figures on the same recent comparable sales which you should already be familiar with. The appraised value should come as no surprise. If the house does not appraise for that wonderful contract price; the sale will likely fall apart. You will be starting over. Time is money. Every day, you are obligated for more towards interest on your current mortgage, property taxes, HOA dues, not to mention the potential loss of great interest rates on your purchase and the inability to purchase that dream home you've had your eyes on.
Make the Buyer Feel At HOME
When showings are scheduled, create a warm ambiance. Leave some lamps and lights on. Handle the pet issue the best you can. If possible, take your pets with you. Then everyone's happy! The less evidence of your pets remaining in the house the better. Unfortunately, not all are fond of our four legged children. The aroma of fresh baked bread or cookies is always pleasant. Don't over "aromatize" or it will appear you're hiding offensive odors. Leave the house prior to showings. It's best not to even greet the Buyer at the door. The Buyer needs to walk into your home as if the he owns it. Hopefully, that will be the end result!
If Showings Are Scarce, Reduce the Price
If there are an abundance of showings but, no offers while other homes in the area are going under contract, don't be shy, reduce the price.
Be Flexible
If you are presented an offer that is close to realistic, do your best to not lose that Buyer. Buyers are scarce, Homes are plentiful. That new washer/dryer you love so much...be prepared to part with it if that will seal the deal! Take advantage of Retailer's offers of no interest financing for a year! Have a new set delivered! If the Buyer needs a closing date that is too soon for you, assuming you can come to terms on all else, make it happen!